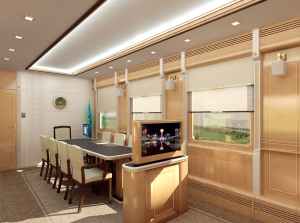 When producing a customized interior, it is very important to make the right choice of technical equipment and finishing materials. KVAND draws on its impressive experience of cooperation with leading worldwide manufacturers of equipment and materials for VIP transport.
The company's Engineering Design Laboratory widely uses 3D modeling which ensures high precision of constructive elements; helps reveal all structural intersections at any design stage and promptly work out specifications for ordering materials and equipment.
Every carriage interior element -- accessories, fittings or fastenings – is carefully examined by engineering designers for technical peculiarities of applied materials before landing on the draft design.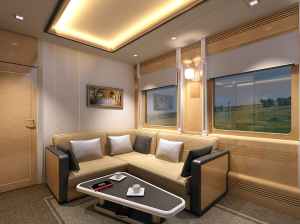 While working with the Customer, KVAND's designers allow him to manifest his individuality and take active part in the interior creation. In this process, high technologies and advanced materials are tailored to individual desires, as is well known – clients will, we fulfill.